Gratefulness/Gratitude
Thursday, November 24, 2011

We are "grapefruit" – that's the secret language between hubby & me for GRATEFUL (maybe because walking around saying grateful all the time in the real word feels soppy).

The blog is back up (we had been having tech problems) and I am thankful to the tech guys & everybody else at Thriftyfun for fixing the problems we had been having.

Getting used to writing FIRST on Word – because I lost another post a few days ago – alas & alack. Takes me a few days to get the steam up to go back & cover it again.

So – last weekend hubby & I went up to the boat. The weatherman had been dissuaded us from going the 2 previous weekends & then the weather had been FINE, so we risked it. We had a lovely day on Saturday in Ojai & then it did rain on Sunday – but it was worth it….

So – our splurge(s) over the weekend:
At the Goodwill in

Moorpark

– I found several dresses for $4.99 each. Two were new Target stock (worth $25 or so) – One was Joseph

Magnin

vintage (!) & another that just fit right. I buy dresses when I see them, because my

squarish

body is hard to fit – so, when I see the styles that fit me, I grab them…as I couldn't just waltz into a store & pick them up!
Also at Goodwill – a long-sleeved tee with shirring (also new Target stock). $4.99 = $25+ new.
The one problem is the pants I bought – they don't fit right – fine on the bottom but not on the top. I don't know whether to donate them or to try to alter them…
IN OJAI – the find of the day – a 50's? vintage camel-colored swing coat (no buttons) for $15!!! At first hubby said that it looked like a bathrobe, but he had to admit that it looks great ON. (I stayed up the night before last knitting a very LONG scarf in beige/white/brown to wear so the gap is covered in colder weather…)
Also two $1 sweaters which need minor repairs.
At the LIBRARY store, we found some music (me Italian songs & hubby an old James Taylor songbook) & I found 2 old obscure mysteries.
We had a pizza dinner with friends – our real Thanksgiving dinner, I suppose.
Sunday it was pouring, so we drove on home & used the two AMC free movie coupons to see the movie J. EDGAR – we usually see movies at home on cable – so actually sitting in a THEATRE with POPCORN felt like a terrible SPLURGE & all the more fun!
I also redeemed the Torani coupons I got for their Italian syrups (for coffee, etc., originally used in coffee houses) which I received for being part of the She Speaks program. The salted caramel is yummy in coffee - & the raspberry is super in champagne to make a champagne cocktail. I am looking forward to other experiments with other flavors. I have tried the peppermint they had sent me….. These syrups are reasonably priced (@$7) & LARGE bottles, so they are would make nice Xmas gifts.
Also redeemed the free PAM & Hunt's tomato coupons – so I am looking forward to making a lasagna-type thing in the Pyrex baking dish I was sent as part of the Smiley360 sampling program. (The dish is $20 retail….)
I am knitting things for Xmas – some fingerless gloves are the latest experiment. Finally seem to be getting the hang of them! Perhaps I will have the courage to go back to slippers if I get enough gloves done….their virtue is that they are fast. Using yarn from my bargain stash & a FREE online patterns. (Note: there are LOTS of FREE knitting patterns on the net now!)
Hope you all are having a great Thanksgiving. Despite trials and difficulties, we still have MUCH to be grateful for, no?
0 Comments
We are Grapefruit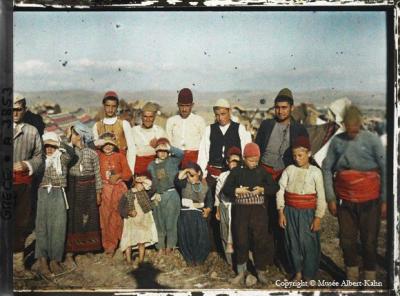 Happy Thanksgiving!