The Scent of Xmas - on the Cheap!
Thursday, December 18, 2008

It's quiet here after the storm -

Yesterday, besides the candles, I decided to put some spices in water to boil on the stove to make the place smell Xmasy and frankly to add some warmth to that part of the apartment at the same time! - I found powdered cinnamon (and then some stick cinnamon) and added powdered cloves. (The real cloves are probably better, but that was all I had.) If I had had orange or tangerine rinds, I would have added that, too - but I substituted some lemon extract I found in the cupboard - wonder what THAT was from?

And much to my surprise my hubby NOTICED when he walked in the door! And reacted very favorably! So much so, that he put the rest on the stove AGAIN this AM...

And I found my pine oil - and put some on my pine boughs, as they don't seem that piney, somehow. Which combined nicely with the spices.

Hubby sniffed and said that "It smells like a ski lodge." And he LOVES ski lodges! So now I know how partially to satisfy his ski lodge urges. There is actually so much snow around L.A. in the mountains this year, that we probably WILL actually GET to a ski area - but we will more than likely stay in a motel - so I plan to bring at least the pine oil with me for atmosphere. (& maybe I could put cinnamon in the coffee maker? I like cinnamon in my coffee anyway.)

Another taste note: you can make nice "special coffee" by adding cinnamon and nutmeg and milk and dry cocoa( and maybe vanilla) to regular coffee! For a party, you might want to add a candycane to stir it with. (As I have mentioned before, you can economize on your Starbucks habit by getting regular Americao coffee and adding the spices and milk and sugar at their little side bars.)

Isn't there also rum extract that you could add here - or to your eggnog - even it it comes from the grocery store -it has rum flavor and non-A enough for my 12 step husband.

Financial crisis or no - this looks like the best-smelling Xmas in a long time!
The Scent of Xmas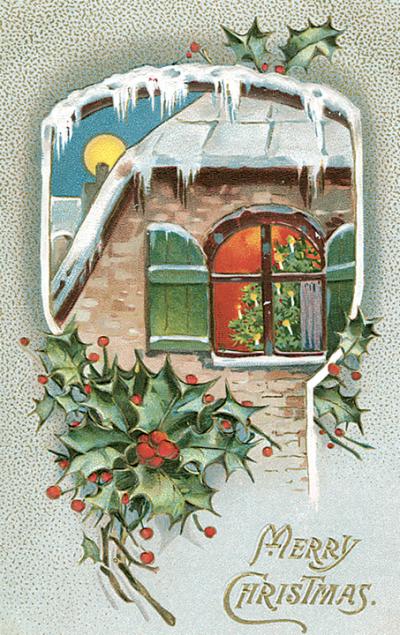 Cinnamon, nutmeg and pine are the scents of the season. c. doverpublishing used by permission