A Frugal V Day
Wednesday, February 15, 2012

Hubby & I had a fairly fugal Valentine's Day -
I made a card with some card stock & an envelope I had plus a graphic of an old valentine I had found in a throwaway newspaper, which I glued on. I then wrote my own sentiment on the inside of the card with my red calligraphic pen. It worked so well that hubby thought I had BOUGHT it!
Lo and behold the bag of

Ghirardelli

Milk & Truffle Squares arrived in a ox in the mail just on Valentine's Day! (I received them as a sample through the She Speaks program.) So I wrapped it up in some red cellophane I had saved - with some recycled ribbon.
Cost of it all = Nada!
Hubby had gotten me a card & a box of chocolates...We had mutually agreed that we wouldn't go overboard for V Day, as we both have money down on musical instruments - our presents to each other. (But I DID buy a set of high-threadcount burgundy sheets for us from One Sale a Day on the Net.!)
We ordered takeout, and he had special juice & I had some wine & then we got ROMANTIC! He just loves it when I put on RED lipstick....
Hope you all had lovely Valentine's Days, too -
0 Comments
Frugal V Day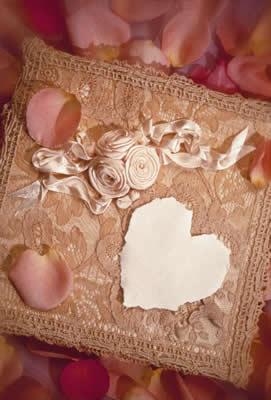 You & your Valentine can be festive AND frugal!