Coupon and Rebate Tools
Here's a picture of my coupon tools. My coupon box that fits nicely in the shopping cart. My Sunday coupons, scissors, Catalinas and my receipts for my rebates.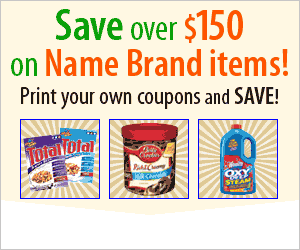 Feedback:
You need to be a registered ThriftyFun user post feedback. If you are registered, login using the form at the top of this page. Click here to register.

Author:
Laura Madere (Contact)
New Orleans, LA United States
About Me:
I Like shopping a lot, but I LOVE shopping and getting a good deal. Sometimes so much that I buy some things that I really don't need I just want. I want to stop buying things I don't really need. I also love using coupons & doing rebates. I look forward to using even more coupons, doing more useful rebates, learning more tips & tricks and sharing all my knowledge with whoever would like to learn everything I already know. *Note* One of my main goals is to get my daughter who now lives outside the home to use coupons and start putting everything she saves towards her babies future.
Navigation:
Blog Home
RSS Feed
Photo Album